Some of Germany's finest sites are not in its cities or its mountain tops or on its Baltic shores. Some of its most fascinating attractions can actually be found underground.
The Verband der Deutschen Höhlen- and Karstforscher (German Speleological Federation or much easier VdHK) allows visitors to view several amazing "show caves" around the country. These miraculous attractions have been in development for centuries and now have walkways, lighting and even guided tours. Currently, there are over 50 show caves in Germany. This list of caves in Germany covers some of the best places in Germany to go underground.
1. Salzbergwerk Berchtesgaden
Once the site of profitable salt mines (the mineral has even been called "white gold" here), these caves are now the primary attraction of this town in the Bavarian Alps. Possibly the most famous show cave in the country, this attraction is full immersion. Visitors pull on mining coveralls before boarding the miniature train to tour the underground lair with a guide. Mining equipment and ample historical info provide a thorough background on salt mining. The kids in the group (or kids at heart) will enjoy the large wooden slides that that take adventurers to the lower levels. At the bottom, admire the mirror lake which also serves as the setting for a light show.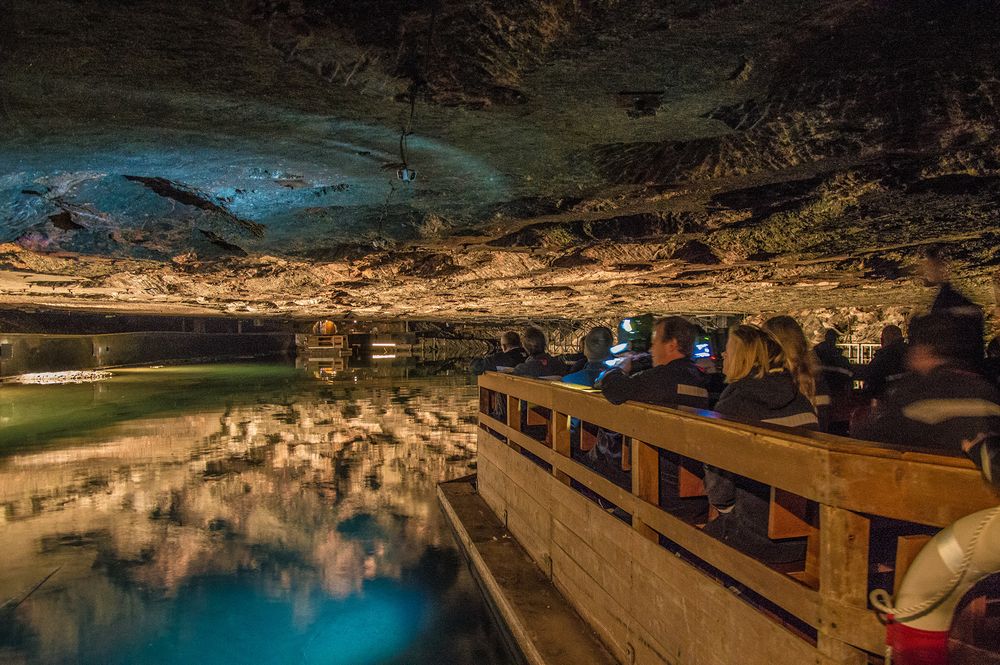 2. Saalfeld Fairy Grottoes
The Saalfeld Fairy Grottoes or Feengrotten in Thuringia are not natural caves, but offer a showstopping site. Called the "most colorful cave grottoes in the world" by Guinness, its many rock formations offer the promise of magic.
Guided tours are available in combination with the Grottoneum Mine Museum and the Feenweltchen Fairyworld Adventure Park. English audio guides provide English-commentary or you can book an English guide for an extra euro.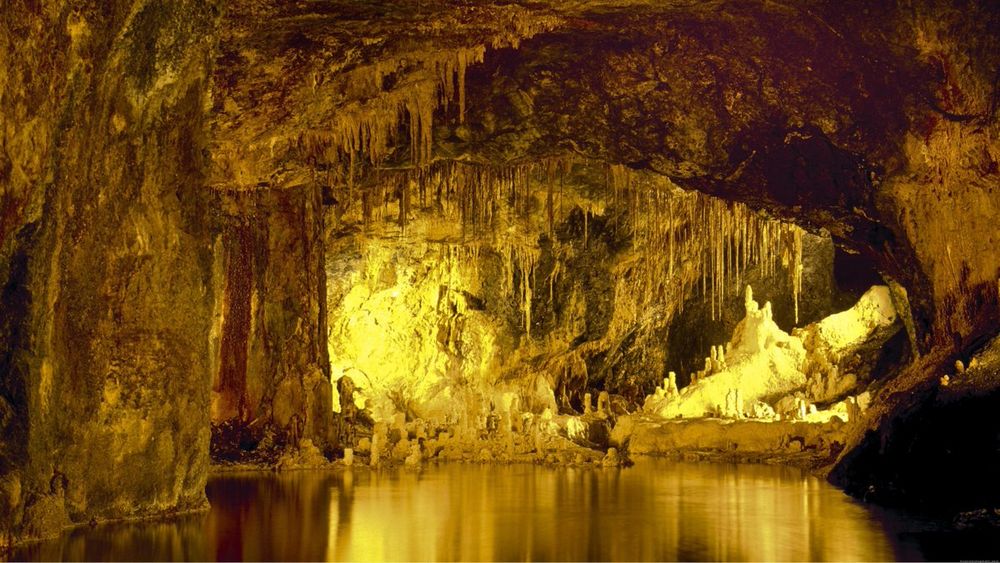 3. Kubacher Kristallhöhle
The crystal caves in Kubach provide the unique opportunity to be surrounded by (calcium) crystals. The history of this cave dates back to the ice ages and it is the only one of its kind in Germany. Since 1981, the 30 meter high cave has been open to tours.
Once you have found your way back to the surface, explore the museum before sitting down to some biergarten food and drinks.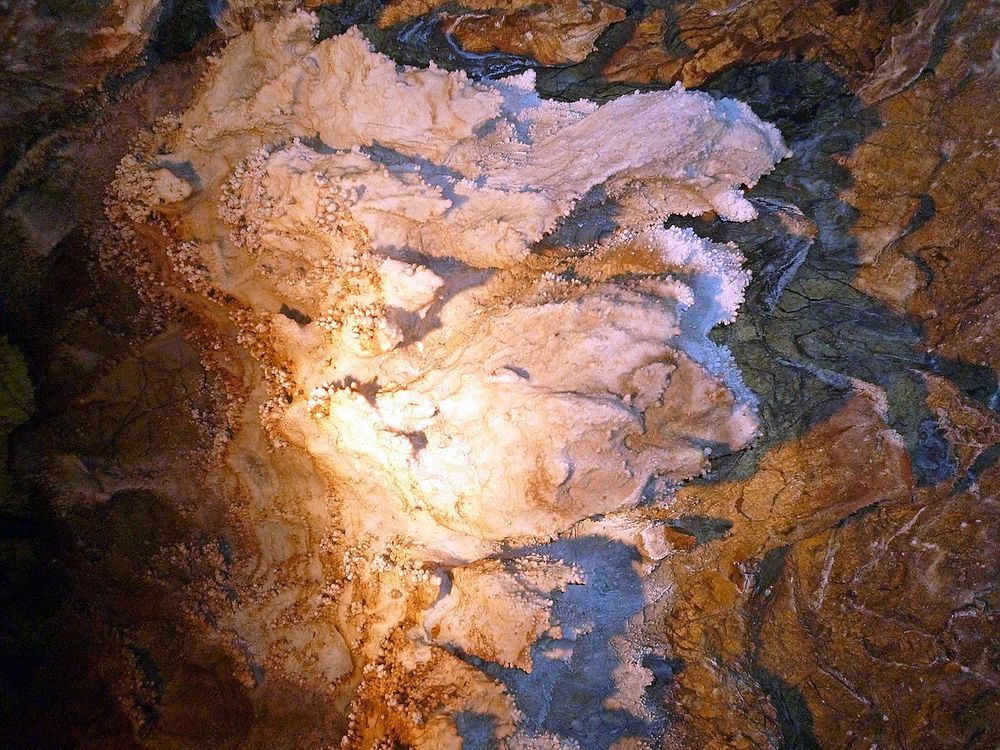 4. Bären, Karls and Nebelhöhle
Karlshöhle (Charles' Cave) is best known for the section known as Bärenhöhle (Bears' Cave). Discovered in 1834, it wasn't until 1949 that the skeletons of cave bears were found.
Only 250 meters of the site are open to the public, but that is enough to see a well-preserved cave. Above ground there is a pleasant park that also draws visitors.
Nearby Nebelhöhle (Fog Cave) is yet another underground attraction. This limestone cave comes complete with impressive stalagmites and stalactites and is one of the longest, oldest and most beautiful show caves in southern Germany.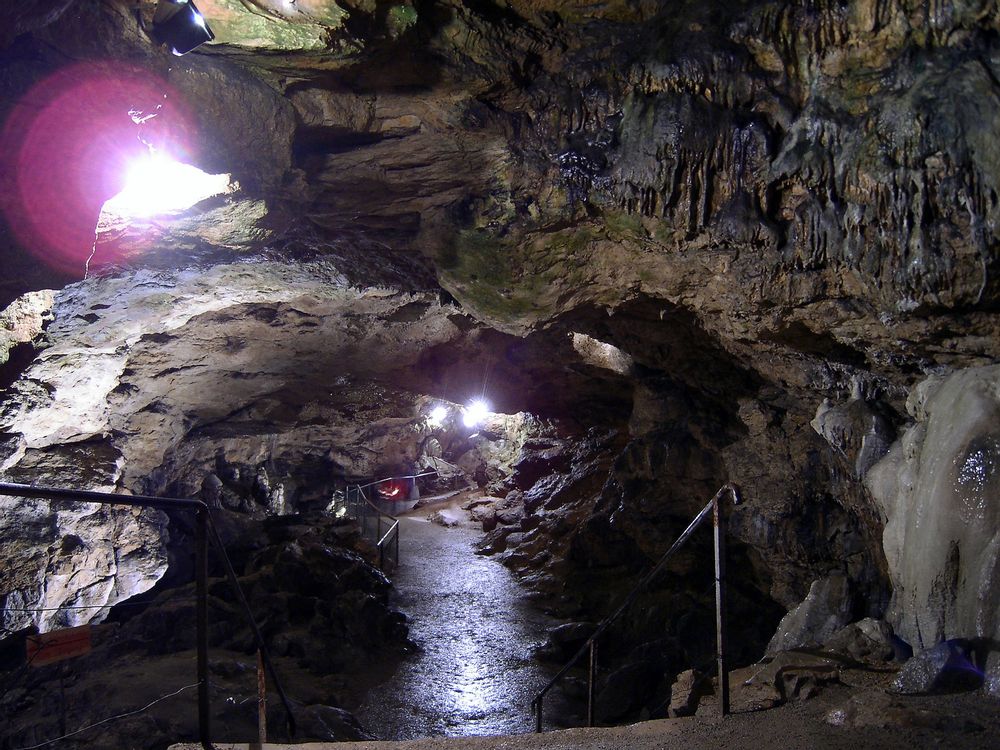 5. Eberstadter Tropfsteinhöhle
The stalactite cave in Buchen-Eberstadt was discovered by accident in 1971. Blasting in a limestone quarry revealed a cave 600 metres long and up to 8 metres wide.